Raneka Industries Ltd.
The finest cast steel component manufacturer
Raneka Industries is a diversified manufacturer of castings and their subassemblies. The company is spread over 4,50,000 sq. ft. of working space and has an integrated set-up to manufacture, process, and supply 12000 MT of cast components annually with the weight of single piece going up to 3000 kg.
Raneka Industries specializes in castings for the railroad sector. The major products include Couplers, Bogies, Buffers, Brake Beams, Center Plates, etc. The company has an integrated quality system, which is approved by ISO: 9001:2008 quality standard and an 'A' Class Foundry by Indian Railways as per IS-12117- 96 specifications. We are also approved by AAR under AAR M1003 certification program and holds various technical approvals granted by Indian Railways for different cast steel components used.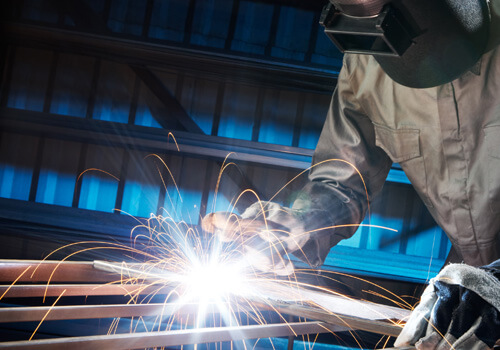 Our Products
The symbol of quality and customization
Raneka Industries is an eminent name in the field of castings and their subassemblies manufacturing. We specialize in castings for the railroad sector and have a wide range of cast steel components amongst all casting manufacturing in the country. Introduction of SG Iron and ADI grade castings have widened our product base. We believe in an ever-evolving product range that meets the requirements of the market.
CERTIFICATION
American Rail Roads Quality Assurance Program Certification. The company has a monthly capacity of manufacture around 1000 MT Castings of varied material composition, sizes and weights.

Raneka is a ISO certified company, holding various approvals from Indian railways such as "Class A foundry certification", AAR Coupler certification, High speed bogie certifications, etc.
Why Us
The choice of perfectionists
We are proud to be the one and only cast steel component manufacturer who deliver a wide range of cast steel components in India along with customization to meet the specific requirements. Raneka Industries Ltd.is known for its quality, precision, and committed deliveries.
Customized Products
We are always geared up to meet the unique requirements of our clients and give them satisfaction in product delivery.
Professional Team
We are having the most experienced industry professionals in our team who are particular about delivering with quality and precision.
Adhering Deadline
We are the best at adhering deadlines for a timely delivery so that our client doesn't have to face the inconvenience even for a day.
Advanced Technology
Raneka Industries Ltd. is an Integrated Steel Foundry, with an impressive line-up of plant and hi-end machinery to cater to various casting needs.
State-of-the-art Manufacturing Plant
We have all the facilities right from methoding, pattern making, mould and core making, melting, machining to testing and finishing.
Satisfactory Services
At Raneka Industries ltd.,we believe in delivering satisfaction to all our clients and thus, our client list is ever-increasing and never replacing.
Logistic Facility
The safety is ensured
Raneka Industries Ltd. have a well-planned and strategized logistic facility that ensures to deliver even the huge products with safety. We also have an alliance with logistic companies that help us in delivering the products in any part of the nation.